Varna Municipality building
"Osmi Primorski Polk" Boulevard
"Professor Marin Drinov" Street
"Bratya Miladinovi" Street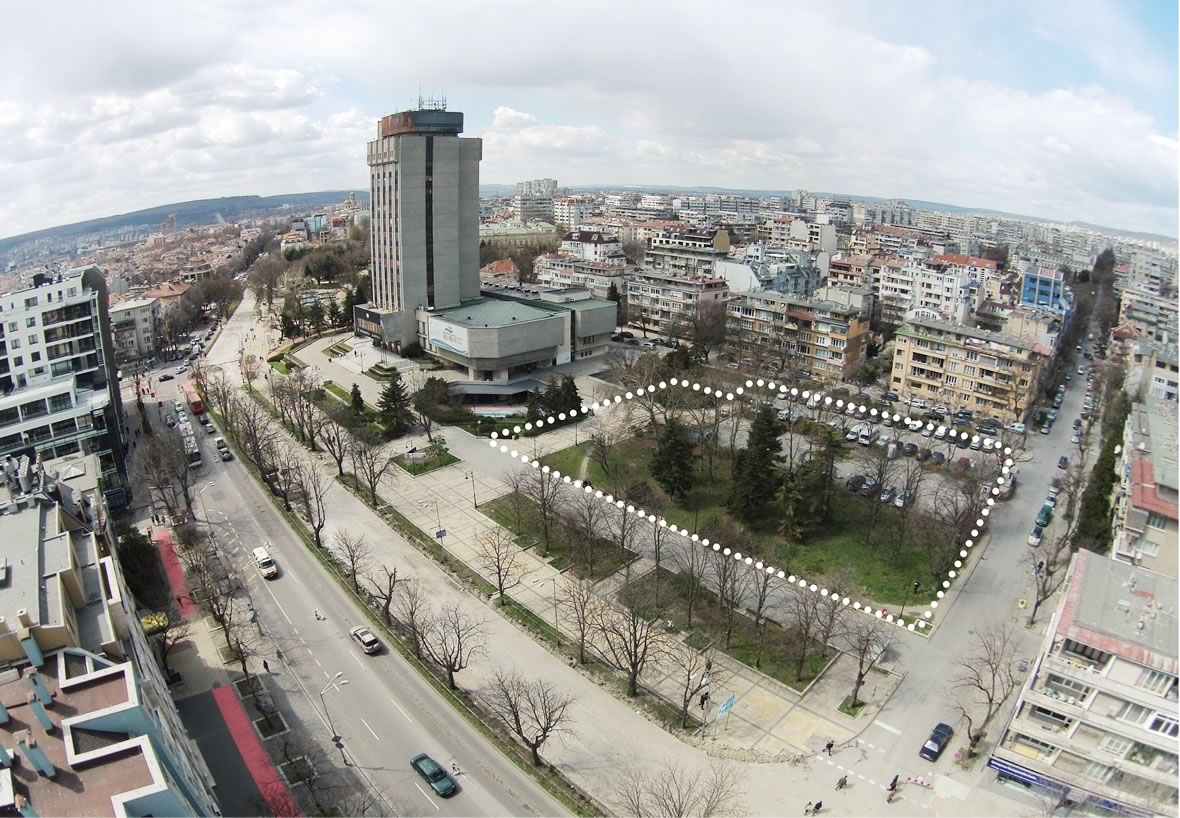 The competition area is locked between "Osmi Primorski Polk" Boulevard, "Bratya Miladinovi" and "Professor Marin Drinov" streets, and the Municipality Hall of Varna .
The main spatial landmark in the area is the Municipality Hall of Varna, which was completed in 1981. With its 17 floors, well developed surrounding space, commanding silhouette and singular materials it dominates perception of the whole area.
Presently, the competition area combines the functions of a park with those of an open-air parking lot for the needs of Varna Municipality.
Competition area in Google Maps
Photo albums:
Aerial photos | Municipality building | Competition area | From Municipality building top | From adjacent streets | Varna